Modern Machinery
Spread on 14.000 square meters of top quality equipped production halls with console and bridge cranes built for manufacturing products weighing up to 100 tons.
READ MORE
Monter Dravograd
was founded in 1947. Today we function as a modern company employing approximately 240 people.
We are actively engaged in manufacturing and constructing special purpose machines, devices and machinery installations throughout various branches of industry. Our production programme incorporates the complete solution (from implementing an idea to making the delivery at the requested location).
check_box
The complete solution
Documentation preparation, Sandblasting and cutting, assembly and welding of separate parts, Machining, Painting, Montage, NDT Control, Delivery.
We are using state of the art machines for shearing, cutting and processing sheet metal. All products are finalized with the most recent CNC machine tools.
poll
Quality comes first
Our quality is guaranteed by permanently training and educating our co-workers and modernizing our equipment.
We monitor our products with non-destructive testing, ultrasound, magnetic flux, penetration tests and 3D laser measurements.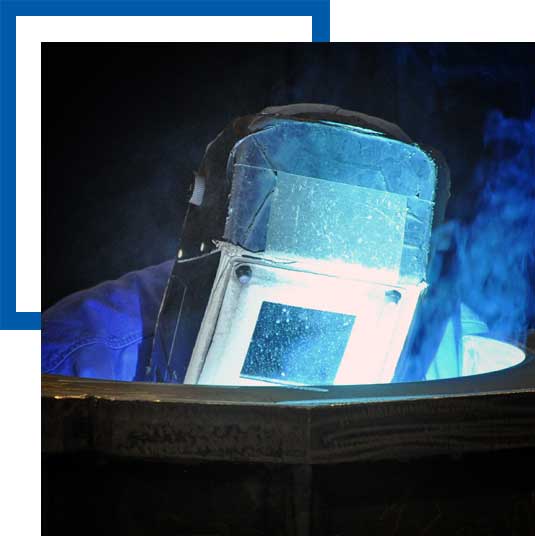 A great team.
Outstanding technology.
A competent and qualified team of employees working in hand with the appropriate technical and technological equipment guarantee top quality and punctual realization of requested services and products to our business partners.
Quality and customer satisfaction represent our fundamental values.
Our Vision
We want to become one of the leading European companies in the field of special machinery manufacture constructions and devices in various sectors. We are an industrial manufacturer of special machinery, constructions and devices made to our customers' blueprints and specifications.
We are also known for our renovation of forklifts, representing an important segment in our production program.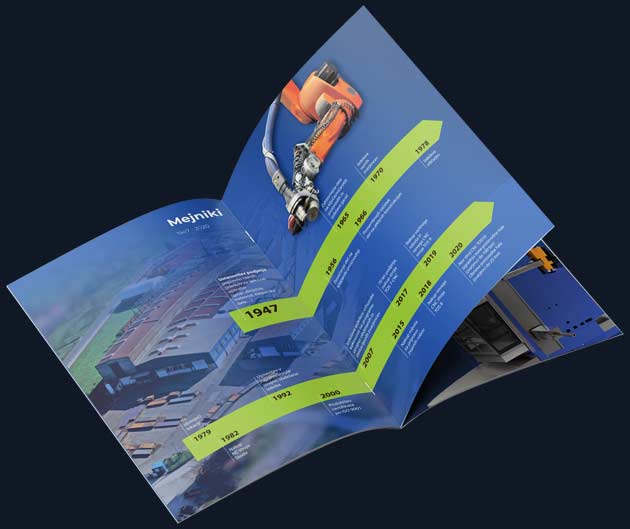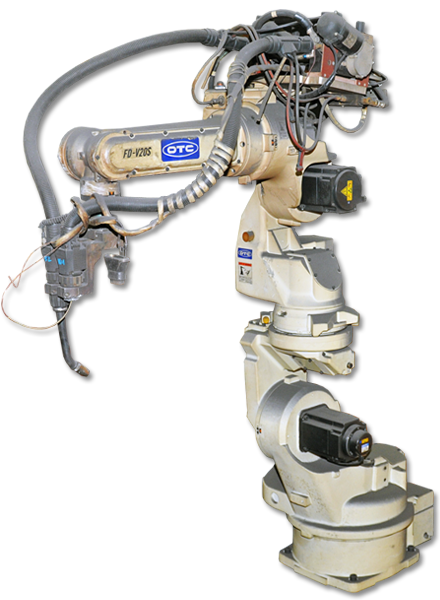 The FD-20S welding robot is suitable for robotic welding of various welding uses.
The welding robot represents an important added value of the company in the field of welding and enables a faster, more accurate and better-quality production of more expansive series of product.
The horizontal-vertical drilling and milling TOS WRD150 machine is intended for precise drilling and milling of dimensionally large welded products made of iron, cast iron and other steels.
This machine is marked by its accuracy and high efficiency. The characteristics of the machine enable the achievement of the highest possible tolerances and machining of welded products.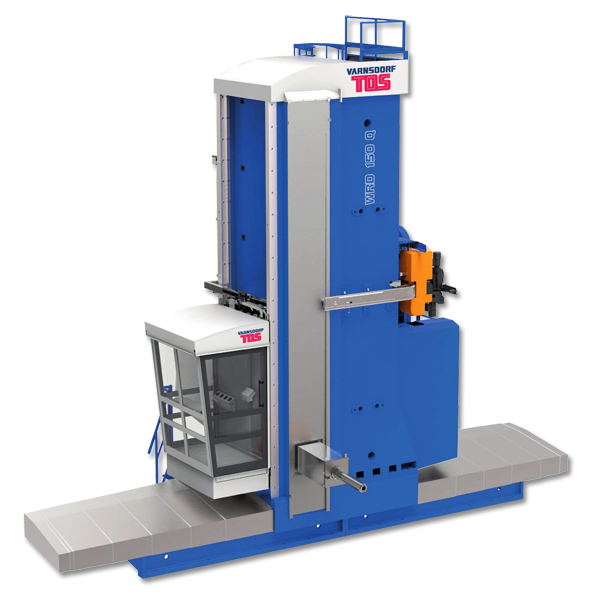 Products
Quality and reliability - MONTER. Confident partner for the future!
We are present in the following markets: Germany, Austria, France, Great Britain, Switzerland, Italy, Belgium and the United States of America (Chicago, Houston, New York) and are offering services in various branches of industry:
assignment_turned_in  Engineering
assignment_turned_in  Mining
assignment_turned_in  Construction
assignment_turned_in  Shipbuilding
assignment_turned_in  Wood industry
assignment_turned_in  Electrical industry
assignment_turned_in  Automotive industry
assignment_turned_in  Renovation of Forklifts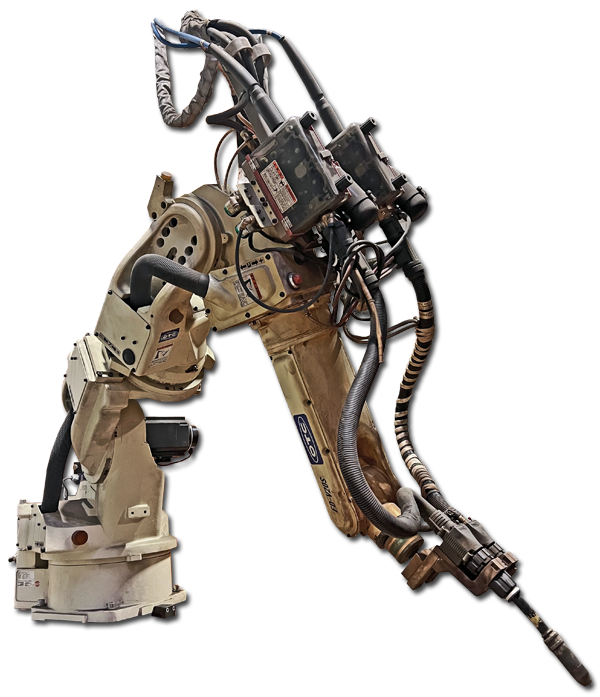 WELDING-ROBOT VRC FD-V20S
Welding robot VRC FD-V20S for tandem robot welding with turntable, which enables welding of demanding series of products.
The welding robot also enables a faster, more accurate and better-quality production.
The overall goal of this investment is constructing a new small production plant for the production of electricity by using solar energy. The investment ensures long-term high-quality, safe, reliable, cost-effective, environmentally friendly and sustainable self-supply with electricity. Photo.
The investment's purpose is to follow the goal of increasing the proportion of renewable energy sources in the company's energy sharing structure and to contribute to reducing the burden of CO2 emissions on the environment. As part of the investment, a solar power plant with a rated power of 999.12 kW will be installed on the roofs of the company's complex. The investment was co-financed by the Republic of Slovenia and the European Union from the European Cohesion Fund.European cohesion policy in Slovenia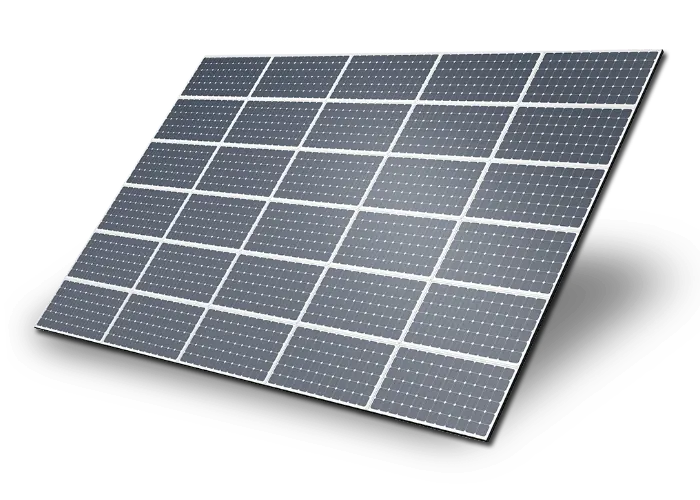 HYDROGEN COMPRESSOR HIGH SPEED REDUCER HOUSING
The project Hydrogen Compressor High Speed Reducer Housing is co-funded by the Recovery and Resilience Plan, C3K2: Raising Productivity, Investor Friendly Business Environment – Investment support to increase productivity, competitiveness, resilience and decarbonisation of the economy and to preserve and create jobs in the amount of EUR 160,000.00.
The project is aimed at expanding the existing production capacity of Monter Dravograd. The investment consists of the purchase of a new horizontal drilling and milling machine (CNC) for the manufacture of a high-speed reducer housing for hydrogen compression in the production of processed weldments (a separate production segment within the company). The investment will ensure energy and material savings per product unit in the production of processed weldments, as it is a state-of-the-art production equipment with low energy consumption (low-energy electrical engines) and multi-axis process of milling/grinding (less scrap and material used). At the same time, the new product to be produced on the machine (high-speed reducer housings for hydrogen compression) provides high added value. The project is planned to run from June 2023 to October 2023. The total value of the project is EUR 449,000.00 (VAT excluded). The main objectives of the project are to develop new products and services, increase competitiveness, productivity and technological equipment, attract new customers, maintain employment, increase added value per employee, protect the environment and to improve resource efficiency."

The investment was co-funded by the European Union – NextGenerationEU. Recovery and Resilience Plan. The project period runs from 1.7.2023 to 18.10.2023.